The desire to preserve the history, traditions, language and other elements making up the local and county culture was shared by many institutions and individuals who saw a sign of progress in the museum. Political, religious, cultural, leisure, economic and sporting organisations were all involved. They were all moved by the desire to leave a record, sometimes documentary and sometimes sentimental or artistic, of remarkable events or objects connected with everyday life. If it was necessary to preserve the memory of past times it was also necessary to do the same for the present.
Diorama

In 1932, the well-known theatre designers Salvador Alarma i Tastàs and his pupil Josep Mestres i Cabanes, responsible for so many opera sets for the Gran Teatre del Liceu in Barcelona, immortalised this moment when shepherds were on the Anyella plain a far-off afternoon when the flock was returning to the fold. In this way the people of the valleys could feel a little closer to a wild area only trodden in the summer by a few men and idealised for centuries. The diorama became one of the best-known and most representative elements of the museum.
Birth and life of the Museum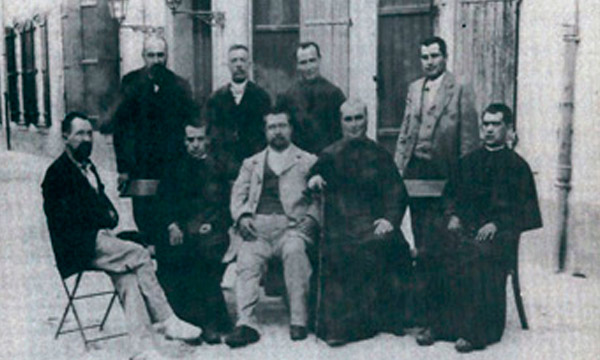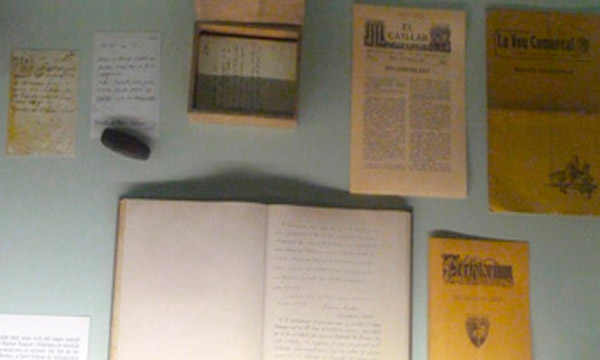 In the second decade of the 20th century, a nucleus of scholars was formed here later becoming the Grup de folkloristes de Ripoll (Ripoll Folklore Group). With patriotic enthusiasm and a love for ethnography, they consolidated a task of collecting objects and intangible heritage (songs, customs, legends, proverbs, riddles, popular sayings…), culminating in 1929 in the establishment of the Ripoll Folklore Archive Museum.
The man behind the movement was Rossend Serra i Pagès and the founder was Tomàs Raguer i Fossas, backed mainly by Ramir Mirapeix i Pagès, Zenon Puig i Sala, Fr. Josep Raguer i Carbonell and Lluís Vaquer i Clapera. The publishing activity of Daniel Maideu i Auguet, with Ripoll publications such as El Catllar o Scriptorium, helped, helped to encourage it and the documentary testimony of Salvador Vilarrasa i Vall (author of the books La vida dels pastors and La vida a pagès) was a happy consequence. Agustí Casanova i Marquet continued this initiative.
In the '50s, Eudald Graells i Puig applied new criteria to the museum, including ironworking in the county and the firearms of Ripoll and giving the museum the breadth and character that made it stand out.