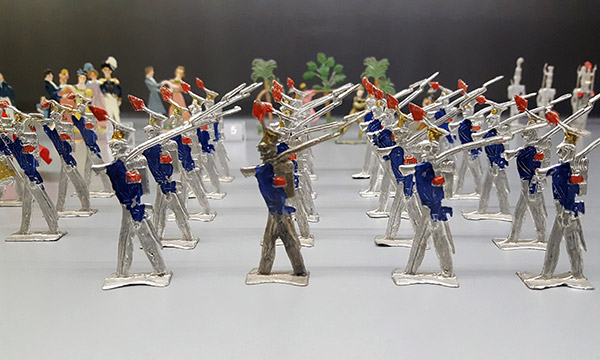 Playing is as old as mankind. During childhood it becomes the basic and, possibly, the most educational occupation. At this age, a distinction should be made between games and toys. The former normally need very little in order to be played. The latter may fall into various categories in terms of price and quality. Some, however, used to be made by children themselves. Toys marked economic differences, games did not. The days of the tió (or festive log), at Christmas, and the Three Kings were the most important in the children's calendar. The slaughter of the pig and some other festive occasions led to adult entertainment. Naturally, the passage of time has modernised toys much more than games. Nowadays, young people and adults also play, although their games are what we normally call sport, art, competition, collecting, gambling… In towns and villages, collective play between children was much more likely to occur than on farms, where it was unusual for boys and girls of similar ages to coincide at home, and their coexistence was limited to school. There was also town entertainment for adults, like choirs, sports clubs, Athenaeums or visits to the café or the tavern, activities in which it was difficult for those living in isolated areas to participate. And it was even more difficult for women, who rarely allowed themselves recreation outside the home.
Legends
Ripollès has a rich tradition of legends in which history has been mixed with mythology and popular imagination. The sample presented here has been established according to the place where the action is situated but we can also distinguish them by the religious, supernatural, didactic or descriptive elements they contain. They are also marked by their characters, of whom Count Arnau, the prototype despotic feudal lord turned spectre, is the most important.
He has crossed borders and was extensively documented on the ground by the ethnographer Rossend Serra i Pagès, who was connected with the museum. Since the 19th century, many learned scholars have collected and enriched the stories of the county. Among the most outstanding have been Marià Aguiló, Jacint Verdaguer, the artist Josep Ribot and the Ripoll folklore group.